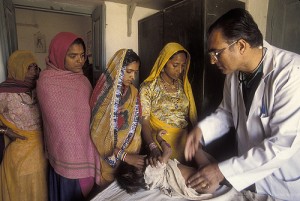 It is not a secret that India is one of the most trusted countries on earth when it comes to medicine. Doctors from India are among the most trusted in the world because of the impressive education standards, accuracy and accolades that they generate. The medical practices of India are known to be some of the most successful there are for treating disease and developing preventative medicine.
Much of the praise for the Indian medical system points to its philosophy as the reason for its innovation. In many ways, Indian medicine is considered to be the perfect convergence of Western and Eastern medical values put into practice. The high standards of execution in medical practice required of physicians in India combined with the Eastern value of treating the whole person rather than just treating the symptoms would seem to be a winning combination for excellence in medicine. We do not see this strength in Western medicine, which focuses solely on the treatment of physical symptoms, thought more and more medical professionals in the West are acknowledging the undeniable connection between the body and the mind.
Not only are the doctors held to the highest of meticulous standards in India, but the medical technology used is highly advanced. This can also be attributed to the high education standards in India. As innovators and scholars, people of Indian culture deliver some of the best technology, medical knowledge, science and culture to the global marketplace of ideas. All in all, India has a great deal of medical ingenuity to offer the world. They are a model example of how to develop a medical practice and philosophy, as well as how to execute the treatment of disease and ailment. The advances that India makes in medicine are ones that the entire world watches with interest and respect.