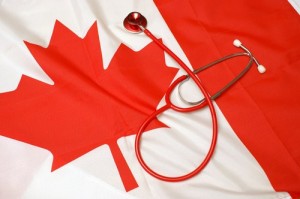 Canada is a superior destination for medical tourists. It is a country that offers a wide variety of medical specialties and state of the art facilities. Its medical provisions are adequately funded to see that every patient receives timely, quality treatment. The socialized healthcare system is popular among the citizens and residents of Canada, who feel that their low provincial premiums and tax dollars are well spent on a long-established, functional healthcare system.
Canadian physicians are among the most well educated and decorated physicians in the world. Their global reputation precedes them for excellence. Canadian physician programs and educations rank among the most highly developed in the Western world. The medical sciences in Canada are an advanced area of study with modern techniques, information and training methods.
Specialists who understand the intricacies of many conditions are an invaluable resource in Canadian medical facilities. Experts at the forefront of specific areas of internal medicine receive very specific educations that make them indispensable sources of information in certain medical areas. For every branch of medicine, Canada is training up and coming physicians in every niche area one can attribute to medical science.
State of the art facilities are another attractive quality to the Canadian medical system. Hospitals, general practice offices, specialist's offices, clinics and labs in Canada come equipped with the finest in medical technology and equipment. Canada is known for its excellence in engineering, and medical engineering is no exception.
Not everyone in a foreign country can consider medical tourism to Canada a reasonable option, but those who can should be part of trend to embrace it and take advantage of it. People who come from abroad and receive medical care in Canada have very positive experiences. Canada's doctors, facilities and medical traditions are among the best in the world, and you will not regret bringing your medical tourism needs to Canada.